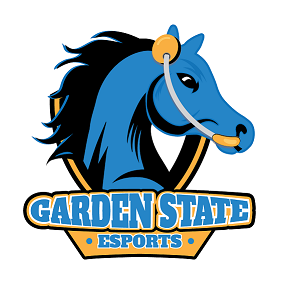 States like Colorado, New Mexico, and Pennsylvania are moving toward recognizing esports as a varsity sport at the state level. The National Federation for High School Sports has partnered with PlayVS to recognize esports a varsity sport for their members. The CSL Esports (formerly Collegiate Star League?) has spun up a high school league and say they have a number of state organizations ready to work with them to bring esports to high schools. While we should all be (deeply, deeply) concerned about the for-profits invading scholastic esports and their efforts to monetize our students, that is a topic for another post. The fact is, esports should be recognized as a varsity sport.
Athletic Directors are a key stakeholder that we will need to bring on board if we are going to have esports recognized as a varsity sport. From the athletic directors I talk to, most are in favor of varsity letter eligible teams, but are concerned about putting esports under their athletic budget. While in NJ esports doesn't have to be budgeted under athletics to be a varsity sport, I understand the concern. Esports can come with high upfront costs and continued recurring fees. The reality is though, nearly 200 colleges and universities currently have an esports program. With more than $16 million dollars in scholarships available (not just for game play ability), we need to position our students to take advantage of these growing opportunities in collegiate esports. Beyond the cost, not having a varsity letter eligible team at your school is an equity issue. If both our schools have esports programs, but your program grants students varsity letters, one of our resumes is going to looking better when it comes time to apply for colleges.
Recently, I wrote an open letter to the Directors of Athletics Association of New Jersey (DAANJ) expressing how important it is that we make the move in recognizing esports as a varsity sport. If you're in NJ, please share with your athletics director. If you're not in NJ, feel free to rewrite as you see fit.
"""
NJ Athletic Directors,
The time has come to make esports a recognized varsity sport in the state of New Jersey. Schools that have initiated programs within their districts have created a community where students feel an increased connection with their peers, their school, and are more invested in their education.  Students who participate in scholastic esports are engaged and are more likely to participate in school related activities and form positive peer relationships, all while learning skills focused on creativity, collaboration, problem-solving, decision making, communication and computational thinking.
Our students deserve an equitable opportunity to represent their school and community.  They desire to be "a part of the team" and feel that connection that so many varsity athletes share.
The following is a breakdown of the current esports landscape in NJ:
Approximately 450,000 high school aged students that play video games
2,500 middle school and high school aged students participating in esports within Garden State Esports
102 school districts actively participating within Garden State Esports
Esports is the fastest growing sport in the US. Nationally, there are currently 19,000 NFHS member high schools, including both public and private schools, that have esports teams.
Barriers are being broken and schools are beginning to recognize the value of recognizing esports at the varsity level.  Barnegat High School recently became the first school in the state to award a varsity letter for esports. In a recent interview, Barnegat Athletic Director John Germano stated, "We want to approach esports like traditional sports…this means taking a kid first approach and providing them with a safe, exciting, competitive, and positive atmosphere. If this is something they are really into, then it is my responsibility to provide them with the support they deserve."
These types of varsity programs will not only benefit students during their high school experience, but will extend to higher education and beyond. Nearly 200 colleges and universities currently have an esports program. With more than $16 million dollars in scholarships available, we need to position our students to take advantage of these growing opportunities in collegiate esports.
The time is now and your support is critical to secure these opportunities for our students.  Please join us in this movement and recognize a varsity level esports team at your high school.
We look forward to working with your association and all Athletic Directors across the state. Please feel free to contact us with any questions or concerns you may have.
Sincerely,
Chris Aviles
President, Garden State Esports
""""""
Esports is full of equity issues, and while I don't have all the answers, I feel like leveling the playing field by recognizing esports as a varsity sport is an area worth putting in the work.
Until next time,
GLHF